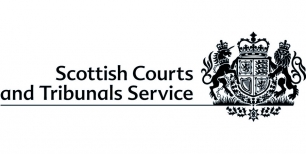 SHAPING DIGITAL COURTS AND TRIBUNALS
Director of Digital Services
Edinburgh
to £73,184 pa depending on skills and experience + pay supplement of £4,000 pa
Thank you for your interest in the Director of Digital Services opportunity at Scottish Courts and Tribunals Service.
Our journey to transform how justice is administered and delivered in Scotland is an ambitious one and one that is mindful of the fact that the service we deliver touches the lives of many people across Scotland.
This is a challenging and exciting role, giving you the opportunity to help shape the way justice is delivered in Scotland.
As Director of Digital Services you will play a key role in how we harness technology to make justice more accessible and less stressful, whilst collaborating with the judiciary and justice organisations to improve the quality and efficiency of what we do.
To help you reach your career goals the Scottish Courts and Tribunals service offers a modern, flexible working environment and fully supports continuous professional development that empowers you to achieve.
It is important for us that we have the right people in the right place at the right time and we recognise this is a big decision for you too.
Shortlisted candidates will therefore have the opportunity to come and meet key people within the organisation prior to their interview to gain greater insight into what we do, what our expectations are and what this opportunity genuinely offers.
About us
The Scottish Courts and Tribunals Service touches the lives of many people across Scotland, who increasingly expect us to work flexibly and transact digitally.
We see the use of digital as an opportunity to make justice more accessible and efficient, to make the experience of appearing in courts or tribunals less stressful, and to collaborate with other justice organisations to improve the quality and speed of justice.
The role

This is your opportunity to play a major role in shaping the way justice is delivered in Scotland.
You will need strong communication and negotiations skills to work with senior members of the judiciary, the legal profession and a wide range of justice and voluntary organisations.
Your expertise to help us choose, invest and implement the right technology in the right way.
Under your strategic leadership, we will move seamlessly from legacy technology and contracts to sustainable, high-quality digital services that transform our services, while offering exceptional value for money.
We'll look to you to drive that change through user-centric service design, repeatable delivery methods and industry-best-practice security and resilience.
About you

With a strong technical background you will have developed a deep knowledge of current and future digital landscapes.
With extensive experience of the commercial market in delivering business transformation, you'll bring a broad range of digital capabilities across agile development and programme management.
You will have the Leadership skills to motivate and inspire a dynamic team of six senior managers and around 70 technology professionals.
A track-record in securing senior level buy-in and leading digital transformation in either the private or public sector, is essential.
With strong commercial acumen and negotiating abilities, you will be comfortable securing value for money and cementing long-term strategic partnerships.
What working at Scottish Courts & Tribunals Service offers you:-
Award winning family friendly employer with supportive policies helping you balance work and home life

Generous Pension Scheme

Flexible working arrangements

Generous annual holiday entitlement on entry (25 days + 11.5 public and privilege days)

Learning and Development Opportunities including funded learning

Financial support for childcare and corrective spectacles

Staff discounts

Free and confidential Employee Assistance service
© Scottish Courts and Tribunals Service. All rights reserved